Fluffy's Pet Shop Cares
Martine has always had pets and they all have played a great role in her life. Everyone who knows Martine will tell you that she loves fashion and pets. It saddens and angers us to see so many pets maltreated, abused, and neglected.
Even when Fluffy's Pet Shop was only a thought, our intention was to help as many pets as possible, as such we have worked to develop several programs in order to give our customers a chance to enjoy our products and help as many animals as we can.
We decided to help small organizations versus larger ones because of their daily struggles and lack of visibility. They need transportation to pick up puppies before they are euthanized, as well as money for medical care, vaccinations, food, and finding foster and forever homes.
We have chosen a few small charities, however if you have a charity of choice and would like to send us the information, we will consider it.
Sunglasses of Hope! For each pair sold we will give a flat $5.00 to the charity of your choice or one of Fluffy's;
We created a VIP (Very Important Pet) Program that will give our customers numerous discounts, advantages and free shipping. How Much does it cost? NOTHING
We will be creating a Fluffy's Calendar with pictures of selected pets dressed in Fluffy's Fashion. The calendars will be sold on Fluffy's Pet Shop site and 40% of the net profits of the Calendar sales will be distributed between Fluffy's Charities
10% of the Annual net profits of the company will be distributed between Fluffy's Charities.
In addition to the financial help, we will posting and promoting on Fluffy's Blog, Facebook Page and other Social Media pets in need of a Foster Home or a FUREVER home.
Operation Save a Shelter Dog
Operation Save a Shelter Dog is an IRS-Recognized 501c-(3) a rescue mission is to work with local kill shelters in Virginia and beyond by rescuing dogs in risk of euthanasia. Not only it is our goal to find a fur-ever homes for our rescue dogs, but also to educate the public on the importance of spaying, neutering and vaccinating their pets.
Martine personally followed Julia Buie's work for the past few months. She admires Julia's dedication and love for dogs. It is because of Julia that countless dogs were saved from euthanasia and found their foster and/or fur-ever homes.
If you do not have a charity of choice, we strongly recommend Operation Save a Shelter Dog.
As a small charity, it is in great need of help with transportation, veterinarian expenses, food and so much more...
Please consider Operation Save a Shelter Dog.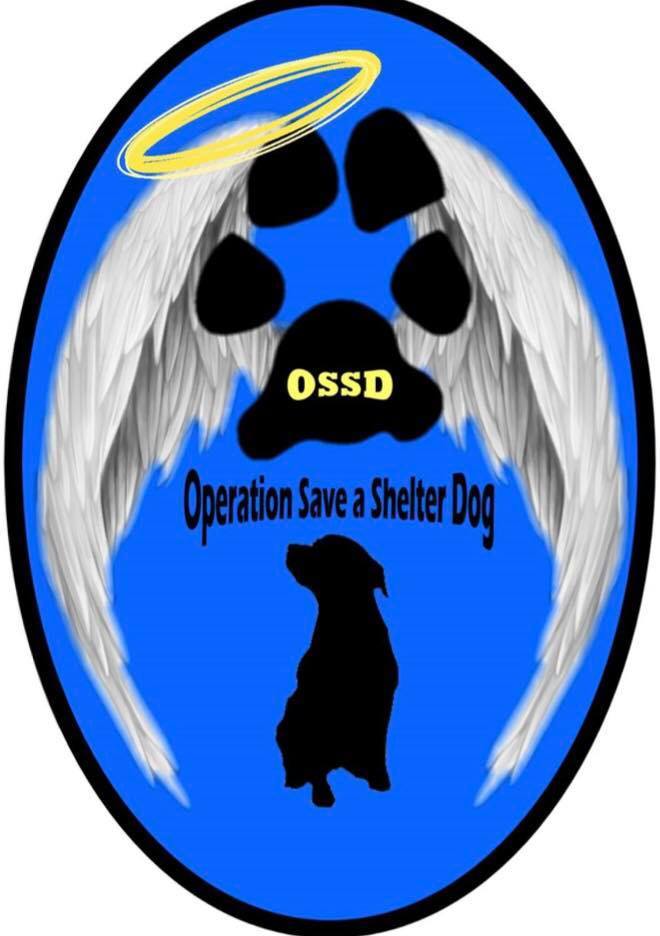 In 2006, a group of citizens in Hertford County, N.C. came to the realization that if anything were ever to be done about the grim circumstances facing the homeless, abandoned, and abused animals of the community, someone would have to step up to the plate. Just wishing and hoping that somehow things would improve would not create the change they longed for. It was time for action. This small band of volunteers began meeting and planning to take on a colossal challenge. The dream of many people for many years began taking shape. A community humane society was born.
Soon PAWS of Hertford County was organized, incorporated, and ready to begin making a difference. After being granted permission from the Hertford County Commissioners to begin work in the county shelter, the new organization established three main goals for the near future: to begin a responsible adoption program, to improve conditions at the shelter, and to increase the spaying and neutering of cats and dogs across the county. At times the challenges seemed insurmountable. The first PAWS volunteers faced down situations that no animal lover should ever have to witness. There were many tears and sleepless nights. But they persevered with grit, determination, and courage. They did not give up.
Ten years later, PAWS of Hertford County has not only met these goals, it has exceeded them beyond the wildest dreams of the original founders. Thousands of cats and dogs who would have faced certain death without the intervention of PAWS are now living in wonderful homes with proud owners all over the community, and from Kitty Hawk to Charlotte, New Jersey to South Carolina. The spay/neuter program has resulted in hundreds of animals who are not adding to the problem of pet overpopulation. The shelter facility has been improved and expanded to create housing for cats and dogs that greatly improves their quality of life during their shelter stay. PAWS volunteers are familiar faces in local schools, educating children about the importance of kindness, empathy, and responsibility, offering hope for a more humane future for animals and humans alike.
With the support of the community, the mission of PAWS continues, the work goes on, and the cause endures. PAWS of Hertford County has become a point of pride for the community, a community that can finally live up to the ideals of a civilized society, one that shows compassion for all living things, great or small.
"Never doubt that a small group of concerned citizens can change the world. Indeed, it's the only thing that ever has." - Margaret Mead
Sunglasses of Hope
As we all know, while making us feel fabulous, the sun also has damaging qualities that we all must try to avoid. Some of these are the very dangerous such as UVA and UVB rays.
That being said, our company is providing a SUNGLASSES OF HOPE campaign. Our plan is to provide the very best UVA and UVB protection on the market. You are not only going to look fab and protect your eyes, but you will help our fur babies in the process!
Purchasing our SUNGLASSES OF HOPE will provide food and immunizations, but also veterinary expenses that most clinics are unable to provide without extra donations. We have a number of wonderful women that we work with who travel hundreds of miles to rescue these fur babies. They hope to help these animals find wonderful foster, or hopefully forever homes; without their help, most of these precious pups would likely be euthanized.
We have created this campaign to fight against just that!
By purchasing a pair of our sunglasses, we will donate $5 to any charity you choose. You may also choose from a list of our charities that we are already working with. We will also donate funds to veterinary clinics in need to help with rescue, and aid to homeless pets in need.
We hope that with our Sunglasses of Hope charity you will not only look amazing, but together we can spread hope to the clinics trying to help these sweet babies!